EFFECTIVE. PROVEN. TRUSTED.
Softwave Therapy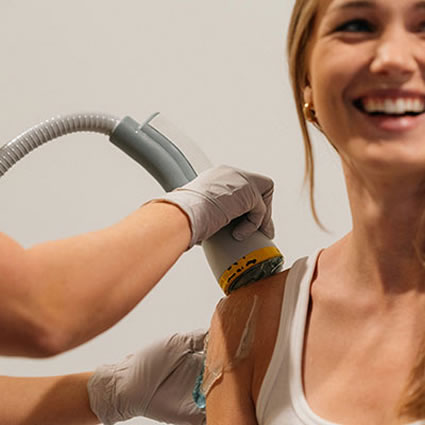 what is softwave?
How Does It Work?
SoftWave, an FDA-approved technology, uses high-energy sound waves which activate stem cells and trigger a healing response in the body. The sound waves penetrate damaged tissue at 3300 mph, resulting in increased mobility, decreased pain and decreased inflammation. SoftWave Therapy accelerates and re-awakens your body's natural ability for self-repair.
BENEFITS INCLUDE:
Increased blood flow

Decreased pain after just 1 session

Increased stem cell production in affected area

Recycles old and damaged cells
Treatment is 100% therapeutic to tissues and cells and activates the body's own powerful healing response.
who is a candidate?
SoftWave Benefits
SoftWave is FDA-approved to re-grow connective tissues, including ligaments & cartilage. We are excited to offer this treatment at Legacy Health.
Effective  treatment for:
Back Pain

Knee Pain

Shin Splints

Plantar Fasciitis

Jumpers Knee

Stress Fractures

Foot Ulcer Pain

… and so much more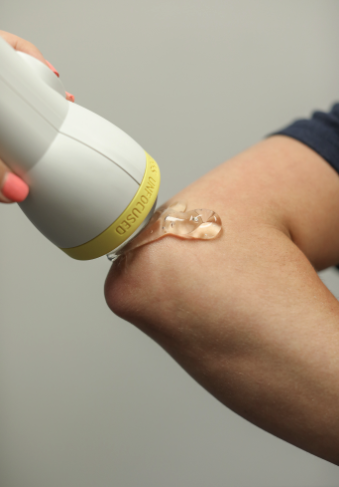 What to expect
What Does SoftWave Improve?
Decreases Pain

Reduces apoptosis (programmed cell death)

Triggers nerve regeneration after injury

Activates stem cells in the treated area

Relieves acute inflammation & modulates the inflammatory response

Angiogenesis (new blood vessel formation)

Improves wound healing
Treatments last about 10 minutes and many patient experience relief after just one session. 
There is no down-time, no anesthesia, no injections and generally no activity restrictions after treatment.
The final outcome depends on a variety of factors, but most studies report a healing rate up to 85%.  More than 80% of patients report improvement even after just one treatment.  Depending on your condition you may require additional "booster" treatments in 2-3 months to maximize results.
How much treatment is necessary?
This will be dependent upon the degree of tissue damage and injury. For lasting results, a typical treatment program is 8-12 sessions.
A diagnostic mapping session will tell us in less than 5 minutes whether you are a candidate for SoftWave Therapy:
4 Vital Components to Our Treatment Protocol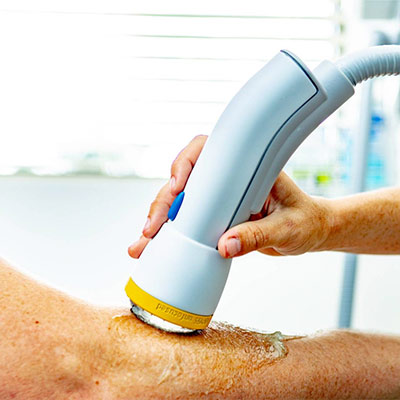 Recently On the blog
What is Neuro Emotional Technique? (NET)
Neuro Emotional Technique, also known as NET, is a holistic approach to healing that is based on the concept that unresolved emotional trauma is stored in the body. Emotions such as excessive, unresolved anger, grief and fear may affect people long after they have…
L ISTEN CAREFULLY
E XPERT EFFICIENT EXAMS
G ENTLE AND GENIUS PROTOCOLS
A CCELERATE HEALING
C REATE MIND-BODY CONNECTIONS
Y OUR LEGACY NOW!